It was welcomed in the second half of the 19th Century as an incredible invention, and today it is a media symbol of the environmental crisis because of the waste management problems it poses. Plastic has always been relegated to short term functionality, and as soon as it has fulfilled its role it gets thrown out. But what if it had aesthetic value? If its expressive potential was still to be explored? We talked about it with Francesco Lucchese, Mirco Onesti and Vincent Villéger, three great designers who work with plastic.


By Marilde Motta | On PRINT #82 | Versione Italiana


What does plastic bring to packaging in terms of style?
Francesco Lucchese: Plastic is generally an interesting material for packaging, both from an aesthetic and a technical point of view. From a creative point of view, we can use transparencies, finishings and colours to design the identity of an object. From a technical point of view, the countless possibilities for processing and manufacturing make it a high performance material.
Mirco Onesti: Plastic materials are still an important part of daily life. There is no doubt that there are problems surrounding the amounts of plastic we produce and its disposal, which needs to be minimised and needs continuous research on the development of biodegradable or compostable alternatives, new technologies for recycling, as well as environmental education. It is objectively impossible to imagine a radical elimination of this material from our routine, but it is just as true that we can optimise its presence. Versatility, safety, lightness, waterproof, resistance, and many more qualities have made polymers materials full of creative potential. Even during these times of great changes, many alternatives with lower environmental impacts replicate the model of plastic. Good design plays a decisive role in creating products that avoid waste and help reduce the quantities of plastic currently used.
Vincent Villéger: From a creative standpoint, plastics can offer many options in terms of shape and colour. They also display useful properties for protection and conservation, in the fields of cosmetics or food for instance. Over the years however, we have developed a culture of convenience which has led to a dramatic increase in single use applications and poor post-usage management. This is now widely understood to be greatly damaging and increasingly socially unacceptable too. We now need to re-learn the appropriate way to use plastic and the responsible way to manage it once it has served its purpose.

How do you imagine plastic packaging will be in the future?
FL: First of all, I imagine a well-organised service to regenerate plastic, a system in which nothing is wasted and everything is recycled. I imagine reusable packaging with convertible shapes will coexist with single use packaging, thanks to the development of bioplastic. It is also possible, in terms of projects, to work with lighter and lighter materials, which have a decreasing impact on the environment and are creating increasingly efficient packaging in terms of space they occupy.
MO: The various scopes of application of plastic have been widely explored. In packaging, there is certainly space to develop new ideas and perfect existing ones. For example, it is essential to develop multi-functional solutions which give another life to the packaging once its contents have been consumed.
VV: Plastic will only ever be socially acceptable if it can demonstrate a genuine benefit: reducing food waste, providing a lower overall footprint, allowing responsible end-of-life management for instance. Some alternatives are emerging, such as plastic material made from waste, for architectural use for instance. We have also seen ocean plastic being harvested and used to make high-end trainers etc. [ref: Parley, Nike, Adidas]. We are also seeing exciting alternatives based on pulp such as bagasse to replace vac-formed trays, or even fungi materials which offer great protection and are entirely degradable. While these may or may not prove to be a long term solution, I believe their value lies in the way in which they help us, consumers, in opening up to alternative visual codes. Some of these materials offer a very different aspect from a visual point of view, which creates interest and shake-up in the well-established design codes for what we think plastic should look like - or wether it is needed at all.
Design has a key role to play as well, in ensuring the end product can easily be deconstructed to allow efficient end-of-life processing for instance. In other words if you must use plastic as part of a more complex packaging structure such as a perfume bottle, making sure the components can be easily separated will allow them to be recycled each within their own stream. This is extremely difficult at the moment, as supply chains are still geared up to the model we have been following for the last decades, however we are seeing some change happening at the heart of the industry.

What well-known product, with an iconic packaging made of something else, would you re-package using plastic and why?
FL: Thinking of my daily life, I would like for shoe boxes to be made of transparent plastic. This would allow me to immediately see what's inside when they're stacked one on top of the other.
MO: Often in packaging there are categories of products strongly tied to their heritage. For example, in the wine sector any alternative to the classic glass bottle is considered nearly a heresy. At Reverse we designed Ideal Wine Pouch, an alternative to the classic Bordeaux bottle. It is a composite packaging made of one material, which makes it recyclable, combined with elegant graphic and structural elements, which appeal to a demanding and attentive public, and offer an alternative to the sector. This project was born purely as research, but it quickly sparked a lot of interest. It has been cause for reflection and the subject of many articles, as well as receiving recognition on both a national and international level. It is a continuously evolving offer.
VV: At the moment efforts and research are going into developing alternative materials to plastic, not the other way round!

On the other hand, what well-known product in plastic packaging could use different materials?
FL: Every drink, from water to juices, should be packaged in a different material which can better preserve flavours. After all, who would put wine in plastic bottles?
MO: The first thing that comes to mind are some examples from the perfume industry, and big brands in the fashion industry, where objects we use on a daily basis from the mass-market sector (e.g. spray bottles for cleaning products) are reinvented with materials such as glass or chromed steel, to make their image iconic.
VV: I believe the days of single use plastic bottles are numbered, notably for the drinks category - to even buy them just seems wrong now. For some instances, a return to glass makes sense in the context of a circular process. Some exciting pulp-based alternatives are emerging, which will not only provide large scale environmental benefits, but also entirely shake up the visual landscape for this category. For a designer this new paradigm is not a restriction, but an incredibly exciting opportunity to challenge the norm and explore new opportunities. The smartest brands around see this too, and are keen to showcase their ability to think differently. People often assume that the luxury categories in which I specialise are exempt, and that environmental considerations do not apply to luxury brands. However these brands are all about leading points of view, and they're are also keen to ensure they remain relevant to the younger generations. Therefore some of the most exciting packaging innovations and challenges have come from the drinks, fashion and beauty sectors.

Plastic can be of any colour, with what effects?
FL: Plastic's endless possibilities in terms of colour are one of my favourite qualities. They are what keeps plastic contemporary and in line with the trends set by the fashion industry. On top of that, a certain colour combined with a certain thickness or finishing determines how the material is perceived. Transparency and opacity allow us to see through the material or block our view of the content, while glossy and matt effects create various tactile experiences.
MO: Every material should be used to its full potential and there are truly countless possibilities for the use of colour in plastic. I think it is more consistent to highlight its own characteristics, rather than to try and imitate the properties of other materials, such as wood or stone. Plastic, with its many finishings, offers incredible creative freedom, and should not hide its specificity.
VV: A key aspect of my recent design for Molton Brown's fine fragrance collection, is the resin orb cap. My objective was to express the individuality of each scent, and the use of resin allowed me to use a different colour for each fragrance in the range. In addition to this, the manufacturing process means no two caps are the same, with each unit presenting its own unique pattern arrangement. This proved a real value-adding component of the design, and by making the bottle refillable we ensured the impact of the packaging was reduced.

Thinking of plastic as a printable surface, what solutions can be used and what effects can be achieved?
FL: Any information, image and texture can be integrated perfectly in the material, creating a unique surface made of a single material which becomes for all intents and purposes a means of communication. Thanks to digital printing, we can work on the entire surface, and therefore graphic elements aren't relegated to a label. The colours and effects of printing also multiply the design possibilities, by allowing us to highlight or hide parts of the packaging. This makes packaging the trait d'union at the centre of the relationship between consumer and product.
MO: The development of new printing technologies of both polymers and integrated labels is a great opportunity. A prediction with an exciting turn of events is difficult to make. We're evolving quickly as a field, so we can expect that many products that are currently produced with traditional methods will be transformed or reinterpreted. The inevitable consequence is that there will be more space for new style, new uses and new communication grammars.
VV: The benefits of digital printing when it comes to limited editions,personalisation and customisation are becoming increasingly mainstream on outer packs, as more printers acquire the relevant technology such as HP Indigo. These techniques can be applied to other surfaces such as plastic or aluminium, and can be used to create increased levels of desirability or relevance to a certain market or individual.

Can you give us an example of a plastic packaging design project that has been important in your career?
FL: Over the past few years, I've worked as a consultant on Surlyn®, a material currently produced by Bow. It is an ionomeric resin which combines mechanic and chemical resistance and excellent aesthetic qualities. Its transparency resembles glass and its flexibility during processing gives designers total freedom. It is most widely used in the cosmetic sector to produce lids. Their shapes, finishing and ability to include three dimensional details and images make these lids technological sculptures in their own right. At the last LuxePack, we presented a collection of lids made of 40% recycled plastic in 5 different colours. The material is made by breaking up industrial waste and integrating it into a new production process. The goal is to offer high end packaging with a recycled lid, to show that combining luxury and sustainability is now possible.
MO: The packaging we developed for the intimate lubricant produced by the international brand Ansell. It is a bottle with a pump dispenser, which has already been restyled a few times by the company. I mention this because it helped the company achieve visibility, by creating an iconic shape that strengthened the brand's identity and innovated the language of the product category. The dispenser's mechanism is unique, ergonomic, easy to use, and can be blocked. The flow of gel it creates is instant and controllable. The grip was designed to be very comfortable. The ring that distinguishes the top also functions as a playful handle. Finally, the safety seal guarantees the suitability of the product.
VV: The Burberry Sport fragrance was my first design for a new perfume franchise. The predominant use of plastic was unusual for a fragrance, and was brought in to match the labelling on the Burberry Sport clothing range. It provided a soft tactile finish and allowed for great definition and depth in the engraving of the logo, which was key as no additional print was applied to the branding.

What does the future of packaging look like, considering several types of plastic exist?
FL: I believe we need to rethink the very idea of packaging. I like to imagine truly reusable packaging with a specific function, which therefore is itself a design object, purchased because of its intrinsic value. Or packaging that is entirely at the service of the product, as a prop for it or as a functional element during its use. Secondary packaging could also acquire value and encourage multiple buys. For example, I imagine edible food packaging which becomes a sort of ingredient.
MO: I think it will become more and more about the balance between bureaucratic restrictions, the sensitivity of consumers, trends and new technologies. Undoubtedly, we will have to rethink our lifestyles and habits as consumers in order to guarantee sustainable production models. Amazing opportunities for innovation are opening up: we just need to avoid panicking and choosing solutions that seem perfect in the short term, but are not effective strategies in the long term.
VV: We now need to re-learn the appropriate way to use plastic and the responsible way to manage it once it has served its purpose. Our expectation as consumers; the way in which we react to a pack design is evolving by the minute at the moment. This means the rules of design are being re-written constantly, and characteristics which up until now have been seen as key to the success of a design (such as transparent or metallic finishes in the drinks or luxury categories) are being replaced with the consumer making an assessment on the sustainability credentials of the item instead. In other words, we don't mind if it's not as shiny, provided it means the environmental impact is reduced. In order to have a future at all, plastic packaging needs to find its place in this new landscape. It has been the default go-to material for many decades now, however changing habits and priorities for consumers mean plastic will only ever be socially acceptable if it can demonstrate a genuine benefit to the environment or the community.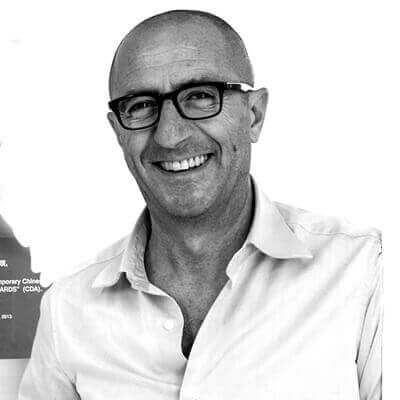 Francesco Lucchese,
owner of Studio Lucchesedesign
Francesco Lucchese, architect, designer and teacher at the Politecnico di Milano, has been working in architecture, design, and corporate consulting for 30 years. He has received prestigious accolades such as the Red Dot Design Award, the German design Award, the Good design Award, Design Plus, the Archiproducts Design Award e Adi Design Index. He approaches designing by looking at the process in its totality and working with a team of architects and designers from various cultural backgrounds. He has branches in Milan, Dubai, and Nanjing, and he works all over the world. He offers a global approach and vision every step of the way, from the development of architectural and design projects to artistic direction, marketing, brand identity, showrooms and display corners, exhibition curation, ad campaigns and photoshoots.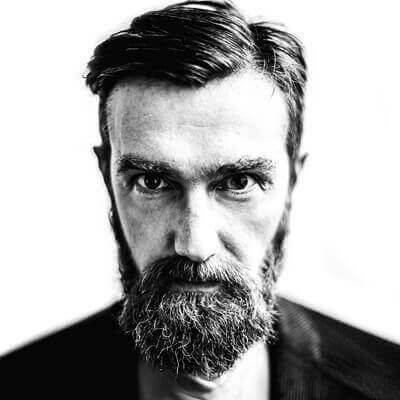 Mirco Onesti,
co-founder of Reverse Innovation
Mirco Onesti is the co-founder and creative director for Reverse Innovation, a brand and product design agency. His supervision ensures the standard of projects reflects the agency's objectives, its concreteness and reliability. The agency stands out for its marketing-oriented approach and for the attention to the specificity of each market in which they work. On top of the quality certification ISO 9001, Reverse has also obtained the Simply Halal certification, to support projects aimed at Islamic markets. Mirco Onesti has curated strategic and creative content in fields such as: mass market, luxury furniture, retail and trade fairs. He leads a specialised team capable of guiding companies through a research process, from the advanced concept stage to the launch of new products.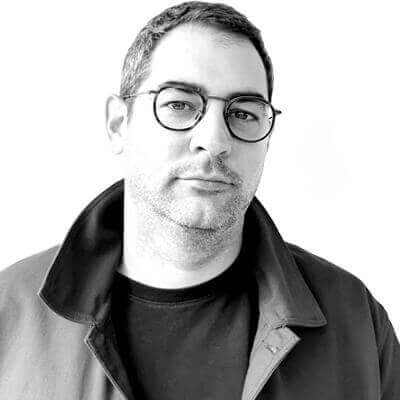 Vincent Villéger
With twenty years of experience as a packaging designer in the luxury and beauty sectors, Vincent Villéger has created packaging for cosmetics and perfumes for Givenchy, VanCleef & Arpels, Saint Laurent and Issey Miyake. He was head of packaging design for Burberry for eight years, where he created hugely successful perfume packaging, as well as re-designing Burberry's retail and e-commerce packaging. He lives and works in London, where he designs with an eclectic approach which combines pragmatism, creativity, consulting, an understanding of production processes, knowledge and development of the elements that make a difference from a commercial point of view. Most recently, he has designed for Made.com, an online retailer in the furniture sector, and for the British cosmetics brand Molton Brown.